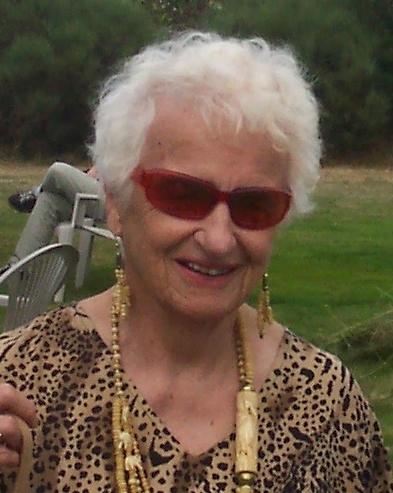 Obituary of Mary Anne Watson
WATSON, Mary Anne Louise, died peacefully at Wiarton, Feb. 9th, 2017, aged 93. Born at Alliston, 1923, daughter of the late Clarence and Anne (Adams) Grandy. Predeceased by her husband Harry Watson, brothers Tom and Jim, sister Betty and niece Beth Brown. Survived by her sister Pat Stewart and nephews and nieces David and John Grandy, Kathie Getz, Jake and Mike Stewart and Pam Johanson.
Mary Anne graduated from the University of Toronto School of Nursing in 1945 with a Diploma in General and Public Health Nursing. Thereafter she studied art at the Ontario College of Art (AOCA, 1959) and at New York University (B.Sc., 1971). She pursued a dual career as a public health nurse and an artist. Mary Anne received a number of awards for her artwork in both Canada and the US. She and Harry lived in northern Canada, Toronto and New York City, and retired to Oliphant, Ont. They had no children. Harry died at Oliphant in 1995.
She will be remembered for her many kindnesses to family and friends and for her wonderful sense of humour. A memorial service will be held at a later date.
Thanks are due to Dr. John Van Dorp, the Bruce Peninsula Hospice, and to the staff at Gateway Haven Long Term Care Home for their wonderful care.
Arrangements entrusted to the GEORGE FUNERAL HOME, Wiarton. Expressions of remembrance to the Bruce Peninsula Hospice would be appreciated. Messages of condolence are welcome at www.georgefuneralhome.com