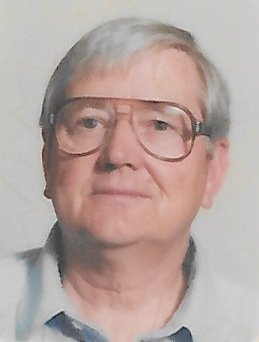 Obituary of Ben Coesel
COESEL, Bernardus Antonius 'Ben', at the age of 89, passed away peacefully at the Lion's Head Hospital Saturday July 18, 2020 with his beloved wife Anna by his side. In 1967, Ben left Amsterdam with his wife and children to start a new adventure in Canada. After 44 years with Shell Canada, Ben retired to Bradley Harbour, where he and Anna enjoyed 27 years together, living out their dreams. Ben is survived by his cherished wife Anna (nee Beltzer), daughters Nora Brewer (husband William), and Barb Perreault (husband Darcy), grandchildren William (Alex), Hayley (Jason), Thomas and Elizabeth and great grandchildren Colton, Brooklyn and Charlotte.
A funeral service will be conducted at the GEORGE FUNERAL HOME, Wiarton on Tuesday, August 25, 2020 at 2:00 p.m. In compliance with the Covid-19 regulations, all those attending will be required to wear a mask and practice social distancing.
The family wishes to recognize the amazing staff at Lion's Head Hospital for everything they did for Ben and the family during this difficult time. Expressions of sympathy to the Lion's Head Hospital (c/o Bruce Peninsula Health Services Foundation) would be appreciated.
Messages of condolence may be sent to the family through www.georgefuneralhome.com