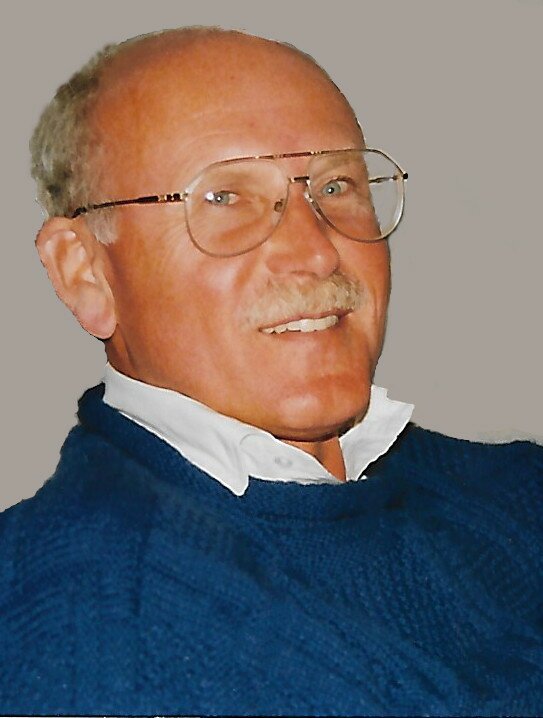 Obituary of Klaus Ernst Roder
RODER, Klaus Ernst suddenly at home in his 84th year.
Predeceased by his parents, Karl and Gertud Roder.
Sadly missed by his loving sister Johanna Laske, his niece Brigitte Sutherland and his brother-in-law James Vitti of Victoria, B.C. and his long-time partner and friend of 59 years, Bert (Ben) Goedhart.
Klaus was born in Berlin, Germany where he apprenticed as a bookbinder. He immigrated to Winnipeg in March, 1957 and moved to Toronto in 1962.
Klaus often vacationed in Tobermory and became enamoured with the Bruce. In 1976 he moved to Tobermory and became the harbour master where his first task was learning to tie up boats. Klaus became THE P.R. person for the town and boaters came just to visit Klaus. No boater dared to leave without paying their dockage fees. If one slipped by and had the audacity to return the next summer, Klaus would still collect - with interest.
Klaus' love of gardening revitalized the harbour area. Soon after his arrival, containers of flowers started to appear in front of the harbour master's office and around the harbour all the way to Raney's fish place. Trees were planted and the harbour became the inviting spot we know today.
Klaus loved nature, classical music, gardening and living in Tobermory. He was a kind, generous, considerate and gentle person.
A special thank you to Dr. E. Blau, Allison, Rod and Valerie who were here for both Klaus and Ben when they needed them.
In September, friends will gather to remember Klaus and to celebrate his life well lived.
Arrangements entrusted to the GEORGE FUNERAL HOME, LION'S HEAD CHAPEL, Lion's Head. Expressions of remembrance to the Tobermory Medical Clinic Auxiliary would be appreciated. Messages of condolence may be sent to the family through www.georgefuneralhome.com