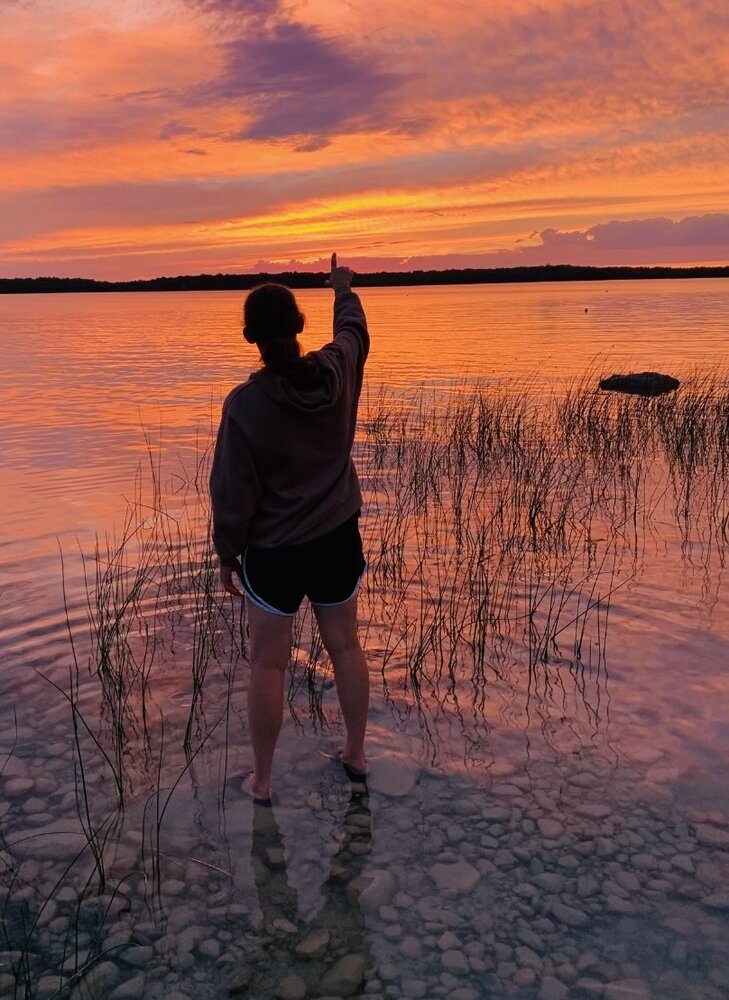 Obituary of Kelly Sue West
Sunrise 1975 - Sunset 2022
It is with a heavy heart that the family of Miss Kelly Sue West announces her passing, after her brave 10 month battle with glioblastoma cancer. Surrounded by loving family and full of optimism, Kelly passed away peacefully, in her mother's home in Wiarton, Ontario on Sunday, July 17, 2022 at the age of 47.
A joyful reunion takes place in heaven as she greets her predeceased father, Angus West, amongst the angels. Mourning this tragic loss is her hero and devoted mother, Vicki Thomas, who compassionately cared for her keeping her as comfortable as possible, alongside her uncle Wendell and dear friend Ronie who considerately supported her through each stage of the illness.
Kelly will be deeply missed by her kindred spirits and loyal sisters, Holly and Melanie, her brother-in-law, Christopher, and adored nieces and nephews, Samantha, Jessica, Sheldon, Alex, Emma, and Benjamin, and by many aunts, uncles, cousins, and friends.
As she moves in the direction of her soul's highest calling, her divine light will never dim. Her inexhaustible love has touched the hearts of many, and so her message to you might go something like this.
Rather than carry the weight of sadness in your heart, celebrate my life the way I would.
Travel light,
Live light,
Spread the light,
Be the light.
Private family memorial to follow by invitation. Arrangements entrusted to the GEORGE FUNERAL HOME, Wiarton. Expressions of remembrance to the Wiarton Hospital c/o Bruce Peninsula Hospitals Foundation would be appreciated. Messages of condolence may be sent to the family through www.georgefuneralhome.com