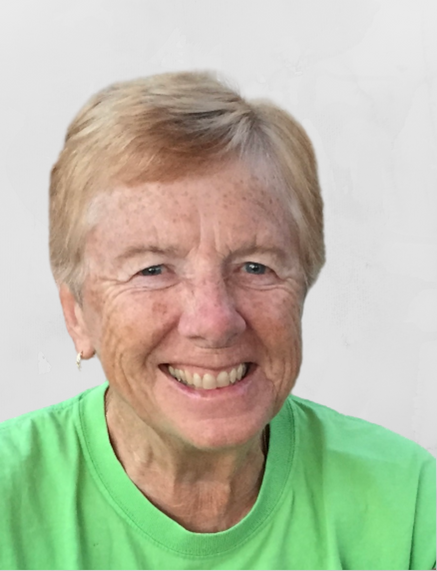 Obituary of Janice MacDonald
MacDONALD, Janice 'Jan'
November 24, 1939 - February 23, 2023
My journey on this beautiful planet has come to an end and my soul is free to fly. Don't be sad, think happy thoughts, for I was truly grateful for the life I lived and wouldn't have changed one minute of it.
A big 'thank you and love' goes to my partner of more 41 years, Sharon Naumann, whose support never wavered even in the most difficult days. She was 'the wind beneath my wings'. Special thanks and love to my sister Ellen Devitt (Jim 2019) and their family, Steve (Cathy), Penny; Brenda and Colleen. I was also a proud Aunt to Bradley, Brandon, Melanie, Paige, MaryBeth, Adam, JayLynn , Wylder, Owen, Luke, Carrington, Makayla, Athena-May and Logan. Much love also to my sister-in-law Agnes (Gary 2020) Edmonton and their large Alberta family which includes Clifford, Marilyn (Steve), Tami (Tony) Debbie (Frank), Donna (Don). I have very fond memories and love for my many nieces and nephews throughout Ontario and Alberta which includes Gary's girls from his first family: Karen, Cheryl & Kim. I really lucked out with my extended family: Karen (Steve & Ashley); Frank (Gerri, Natalie (Jamie); Tanya; Jason; Doreen (Gord), Cindy, Kelly; Tom, LeeAnn (Paul), Susan (Pete), Lisa (Rod). I was predeceased by both my mom and dad: Edna in 2004 and John in 1987. Plus, my three brothers, Bradley (Tammie) in his 30th year in 1984, Gary 2020 and Paul in infancy.
I certainly can't leave this earth without also saying thank you for the love and support I received from friends far and wide. Your cards, phone calls, e-mails and visits were a great inspiration and certainly made my journey a lot easier. A very special thank you to Tara Harpur who was always there for me and made this journey easier. Thanks for to Dr. Jonathan Thomas who constantly fought the battle with me. To the friendly and so helpful staff at the Tobermory clinic and Lion 's Head Hospital. Small town care at its best.
During my lifetime I had the pleasure of living in two amazing communities. First was the village of Conestogo where I spent my childhood years, made wonderful friends and attended St. Matthews Lutheran Church (where I was baptized, confirmed and now will be buried). Last but certainly not least, is our beautiful home in Tobermory. Every day we give thanks for being so fortunate. Even our postal code attests to God's presence (N0H 2R0) 'North of Heaven, Two Roads Over),
At my request, I have already been cremated and for everyone's convenience. A service will be held at St. Matthew's in Conestogo which will be led by Pastor Joanna Miller on May 25, 2023 at 11:00 a.m. Please no flowers. Arrangements entrusted to the GEORGE FUNERAL HOME, LION'S HEAD CHAPEL, Lion's Head. Donations can be made to St. Matthew's Lutheran Church, Conestoga, Tobermory United Church or St. Edmunds Anglican Church, Tobermory. Messages of condolence may be sent to the family through www.georgefuneralhome.com
Hugs & love, Jan