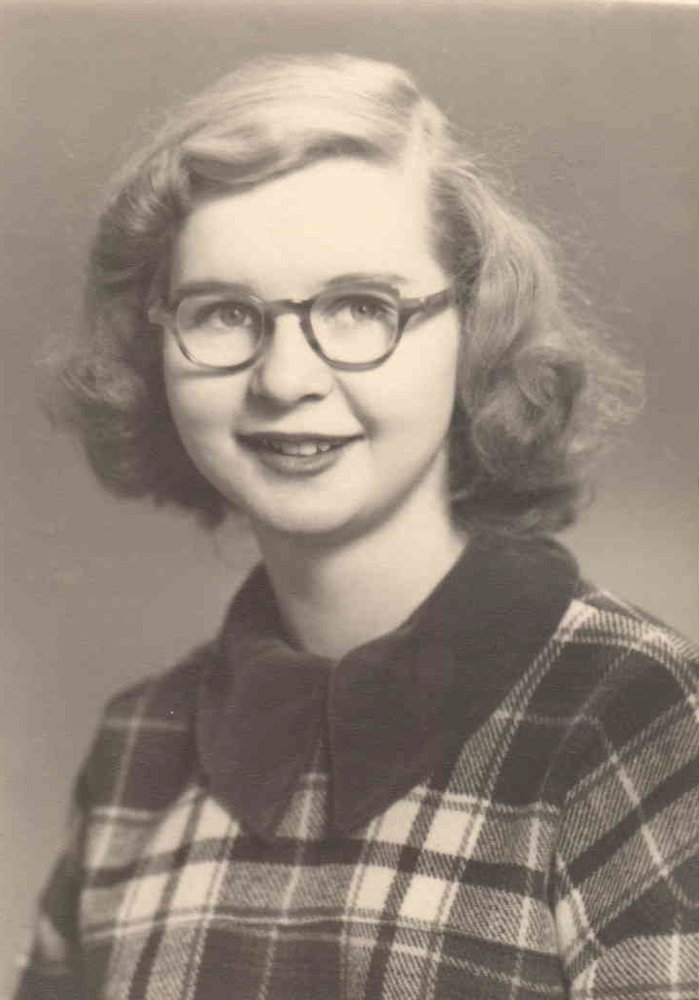 Obituary of Patricia Nelson
NELSON, Patricia Anne peacefully at Gateway Haven Long Term Care, Wiarton, Wednesday March 18, 2020, in her 86th year. Predeceased by her parents Evelyn May (nee Jeffries) and Reginald E. Nelson. Cherished sister of Peter J. Nelson and his wife Ruth of Perth, Ontario. Missed by nephews, Jeffrey G. Nelson (Heather) of Kemptville and Andrew J. Nelson (Marilynne) of Stittsville; as well as three grand-nephews: Caleb, Frederic, and Oscar of Orleans -- all in Eastern Ontario.
Patricia (Pat) received admirable care and support from the professional staff at Gateway Haven throughout a long period of progressive disability. While at Gateway, she also was blessed with many Bruce County friendly visitors. Some of these kind souls even kept in touch with Pat by mail, when too far away to visit in person.
Growing up in Toronto, Pat loved school. Indeed, she was so inspired by her teachers that she was determined to become a teacher herself before she had completed elementary school. Her teaching career took her to several different parts of Ontario: Toronto, Amherstburg (nr. Windsor), Tobermory and Milton (living in Guelph). For Milton, Pat's determination showed again: she had gone back to school to learn sign language, so that she could teach at the Ontario School for the Deaf.
Pat also loved nature. This was reinforced, perhaps, by blissful childhood years spent at the family's summer cottage at Wasaga Beach, with berry picking and campfires; and by years of membership in the Toronto Field Naturalists Club. Bird watching became an obsession, including a summer spent at the Audubon Camp of Maine, U.S.A., where she established some life-long friendships with other bird watchers.
Teaching at Tobermory introduced Pat to the Bruce Peninsula, whence she started building a retirement cottage at Dyers Bay, nearly 25 years before her actual retirement there. Pat fondly remembered her summer vacations in Dyers Bay, especially the neighbourhood 'Shore Suppers' that she helped to organize. Those times had given her a real sense of community.
Private family funeral arrangements entrusted to the GEORGE FUNERAL HOME, Wiarton. Spring interment Union Cemetery, Stayner. Expressions of remembrance to the Friends of Gateway would be appreciated. Messages of condolence may be sent to the family through www.georgefuneralhome.com