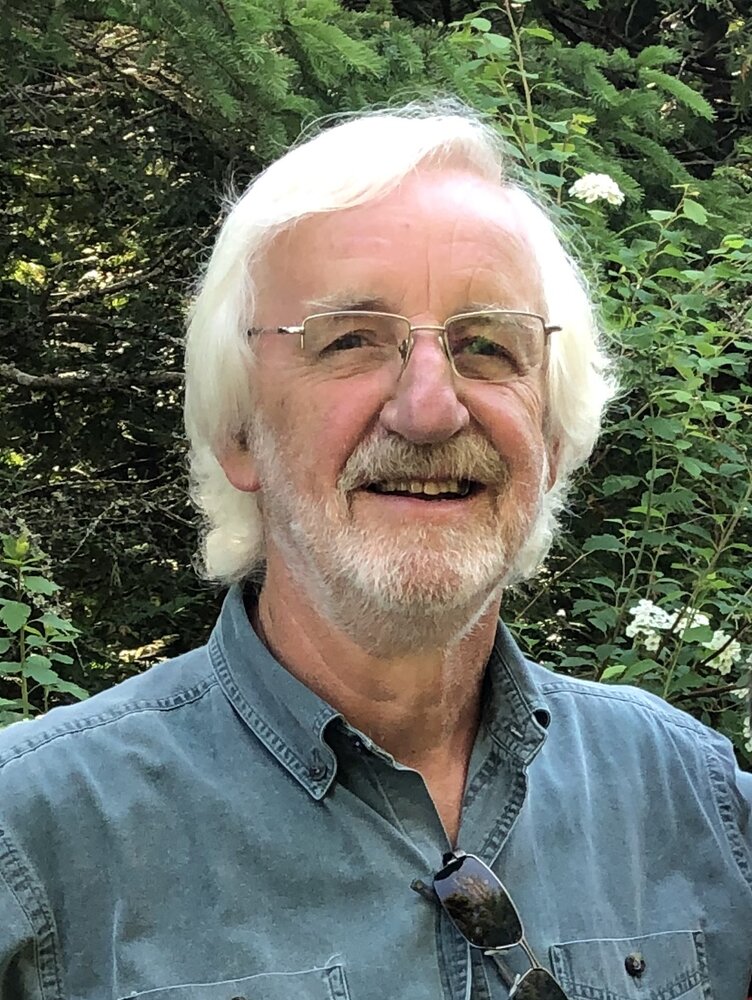 Obituary of John Bainbridge
BAINBRIDGE, John Stewart passed away peacefully at his residence with family by his side, Monday, June 19, 2023.
John was born in St. Andrews, Scotland in 1944. Not long after, his family returned to Hull in Yorkshire where he spent his days getting into mischief and playing on bomb sites with a gang of neighbourhood kids. He had his first taste of freedom when he went off to study teaching in London. Here he discovered a penchant for stirring the pot and became the editor of the student newspaper and joined the student union. After being unceremoniously asked to leave, and weighing up various options including managing a plantation in South Africa, joining the merchant navy or heading home, he took a job as the principal of a school in a fly-in, remote First Nations community in Manitoba. His deep respect and dedication to the fight for justice, truth and reconciliation for Indigenous peoples in Canada led to many years of working in northern Manitoba and Ontario and then later in Northwest Territories and Nunavut, first as a principal and teacher and later as a lawyer. A stint with VSO in Orissa, India also speaks to his sense of adventure and unwavering desire to see a better life and equality for all people.
In his retirement, John never slowed down. He read voraciously, took university courses, studied classical guitar, consulted for NTI in Iqaluit, traveled, and spent many hours sparring, over politics, religion, economics, and how to fix the world's problems with friends and family over good beer and scotch. He also loved a good laugh and had an intelligent sense of humour. He was an accomplished woodworker and crafted many fine lutes, guitars, mandolins, as well as furniture.
He will be sorely missed by his wife of 52 years, Ruth (nee Lyons) of Tobermory, his children, Andrew Bainbridge of British Columbia, Katie Bainbridge (Steve Yeoman) of Toronto and Stew Bainbridge of Kincardine and Tobermory. He was the loving grandfather of Eleanor and Taylor and great-grandson Graysen. Dear brother of Jane Knight, Trish Wright (Dave) and Nicholas Bainbridge (Bridget Nee) all of England and brother-in-law of Barabra Zych of Tobermory. He will be fondly remembered by nieces Tanya and Amy and the Lyons, Belrose, Hopkins and Spears families. Predeceased by parents Winnifred (nee Smith) and George Bainbridge and brothers-in-law John Knight and John Zych.
Arrangements entrusted to the GEORGE FUNERAL HOME, LION'S HEAD CHAPEL, Lion's Head. Expressions of remembrance to Canadian Journalists for Free Expression would be appreciated. Messages of condolence may be sent to the family through www.georgefuneralhome.com
A celebration of life will be held on July 1st from 1-3pm at the Tobermory Legion. Anyone wishing to share a drink and a story is encouraged to attend.
A special thank you to Dr. George Harpur and Tara Harpur of Tobermory for their care, sensitivity, and compassion.